HAMMERSON CO
Handmade Products from Justin and Gwyndolyn Hammerson are sourced from the Earth, treated with respect and made with quality by hand. Hammerson Co is in the heirloom business and seeks to create products that will live among your family for generations.
Shipping

All standard shipping from HCo is FREE. Please allow 1-3 business days for us to package and ship your order. If you need rushed shipping, please contact us using the contact form and we can arrange expedited shipping.

All custom orders and pre-orders are made in order of transactions first to last and can take up to six weeks to finish and ship.

Warranty

We stand behind our product at HCo. All Knives have a full lifetime warranty from the date of purchase. Any chips, cracks, breakage or conditioning work is covered by HCo for the lifetime of the knife. You just pay for shipping. (We reserve the right to refuse this service if it is evident that intentional damage was done.)

Knife Care

Our knives are had forged from well known High Carbon Steels. To extend the life of your knife, wash with warm water and immediately dry your blade and handle. Do not put them in the dishwasher. Sharpen with whet stones. To prevent Rust you can force a patina or one will form over time. Small bits of rust are normal and come off with a pencil eraser.

Classes

We currently offer knife making classes for those who are interested in learning a new craft or honing existing skills. Join us in our home forge for a full day of learning how to forge, shape, heat treat, handle and sharpen your very own knife to take home. Pricing is based off of knife design but starts at $300 per person.

I'm In!
Hand Forged Knives

Justin's Knives are available exclusively on our website and at live events such as the Texas Monthly BBQ festival in Lockhart. Subscribe to our newsletter for upcoming events!

Wheel Thrown Ceramics

Gwyndolyn's Ceramics are available for purchase at Best Little Wine and Books, Good Things Grocery, and Golden Hour shop in Lockhart, TX.

Experience Gwyn's Work

To see and use her work you can go to Nickel City Austin and Fort Worth, BBQ Tatsu-Ya in Austin, Chaparral Coffee in Lockhart, Good Things Grocery in Lockhart, and more on the way!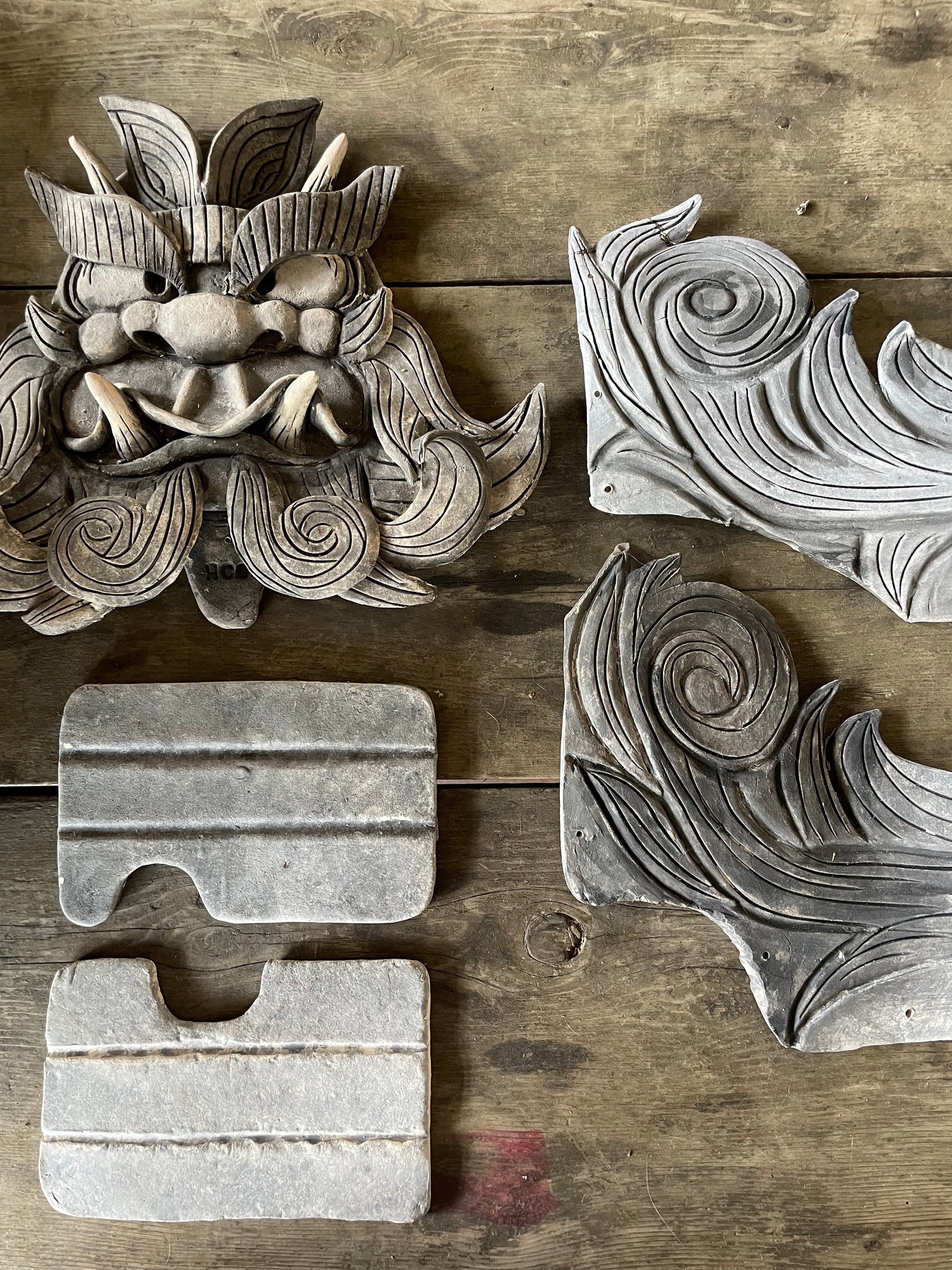 Bring handmade into your space
Restaurants, Hotels, Coffee shops and Boutiques all stand out with handmade ceramics and art installations from HCo. Inquire for wholesale breakdowns and custom art work.
Contact
Meet the Faces Behind the Hands